World-renowned for 30-plus-inch stream-bred trout, Brigadoon Lodge is widely considered to be the most exclusive and beautiful private water on the East Coast. The property encompasses an enormous bend in the Soque river and is completely surrounded by the Chattahoochee National Forest., thus ensuring the ultimate habitat and privacy.
The Lodge is perched right on the bend in the river and faces the breathtaking sheer rock cliffs and caves with its beautiful waterfall and springs. The Great Room at Brigadoon has been featured in Southern Living, Field and Stream, Sports Afield, and Delta Sky Magazine, Garden and Gun, among others, as one of the world's most beautiful lodges.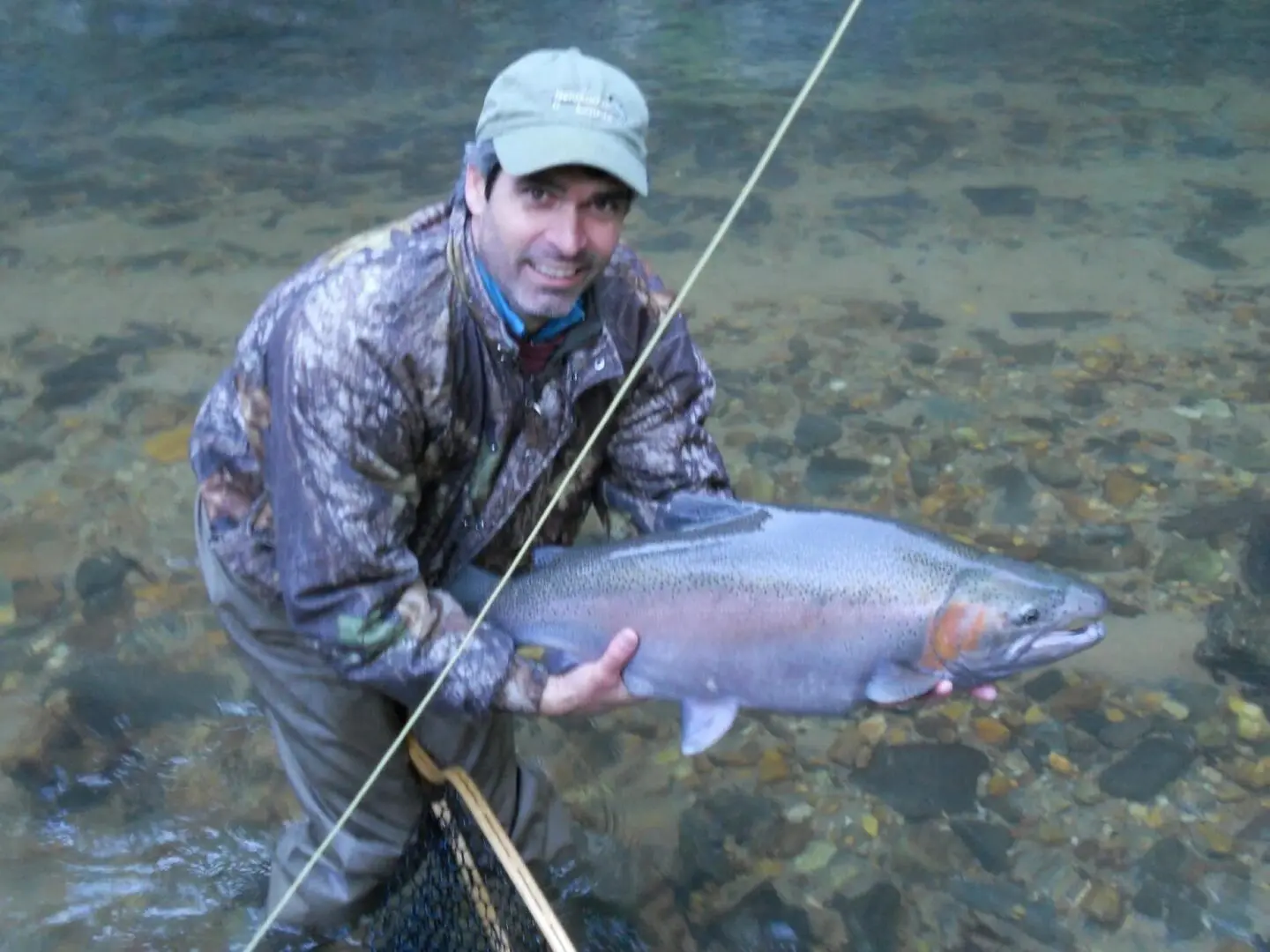 Definitely! Every possible precaution is taken to protect and preserve these magnificent trout. We are strictly fly-fishing, catch and release only. No droppers allowed. We do not STOCK, all fish are stream bred.
A five-weight is just about perfect. Most use an 8'6″ (or 9″ for the more experienced angler) with a five-weight forward floating line.
In the spring and fall, the dry action is terrific! There are some spectacular mayfly hatches, so parachute Adams, Cahill, and caddis have been very successful. Smaller flies work well too. (Size 12 – 16) Later in the season, nymphs, woolly buggers, and pheasant tails. We recommend that you speak with your guide a few days prior to your visit for the latest hatch information.
All Equipment is included in the price of $500 per fisher.
All seasons offer exceptional fishing opportunities, but Spring (April-June) and Fall (September-November) are considered our "high" seasons. Discounts are offered for our "off-season" months.
No meals are provided. Please contact us if you would like to make special arrangements.
Shorts or seasonal gear is all that is recommended. Even summer nights can be cool, so do bring a sweater. The guide and rental equipment packages can take care of the rest.