Brigadoon's rare tract of land was one of very few that did not sell to the National Forest Service when the Chattahoochee National Forest was created, and remains in private hands. Rarer still is the extreme privacy of the river. Since the property includes both sides of the river and is designated non-navigable, there is no public access allowed.

Exclusive Private Water Fishing Lodge
in the Blue Ridge Mountains of North East Georgia
90 Miles north of Atlanta, with private aviation 12 miles away.
World-renowned for its 30-plus-inch stream-bred trout, Brigadoon Lodge is widely considered to be the most exclusive and beautiful private water on the East Coast.
Both sides of the river are privately owned by Brigadoon thus allowing no public access.
Video Showing The River and Lodge from Overhead.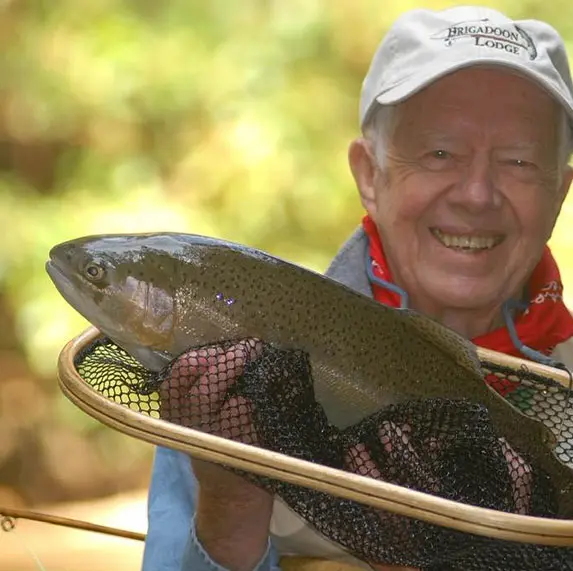 The property encompasses an enormous bend in the Soque river and is completely surrounded by the Chattahoochee National Forest. Brigadoon Lodge is the only privately owned stretch of the Soque River.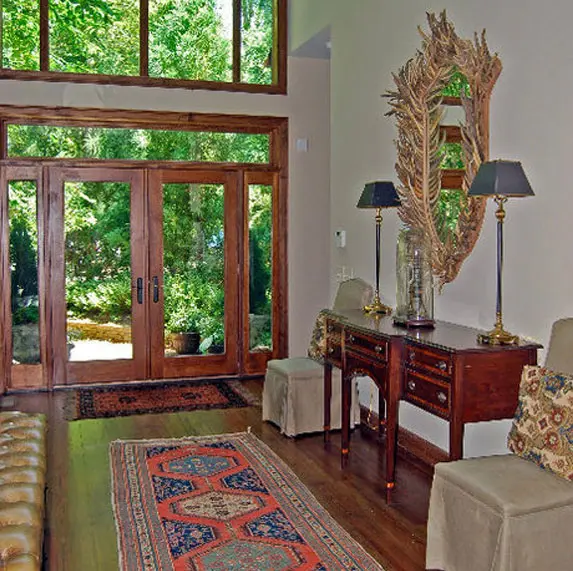 The Great Room at Brigadoon has been featured in Southern Living, Field and Stream, Sports Afield, and Delta Sky Magazine, among others, as one of the world's most beautiful lodges.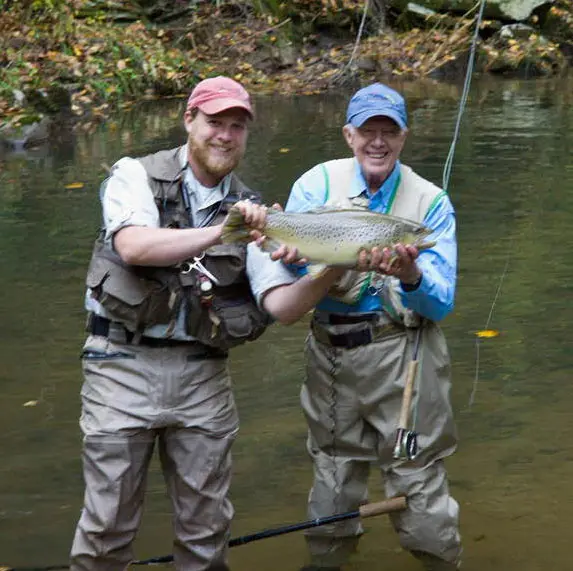 There are just too many to post on one website, but here are some of our favorites. Thousands of fly-fishers and even a former President of the United States have come to Brigadoon Lodge to fish. Come see why!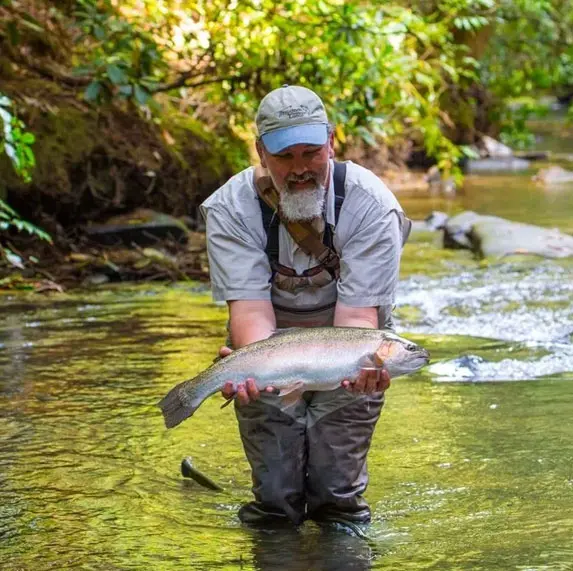 The Lodge is perched right on the bend in the river and faces the breathtaking sheer rock cliffs and caves with its beautiful waterfall and springs. 7 miles north of Clarksville Georgia.

"Brigadoon is the best private trout water and habitat in North America."
- Ted Turner, Angler of the Year

"As a beginner fly-fisher Brigadoon lodge was the perfect place to practice my casting and catch a fish almost every time. What a fantastic trip! Can't wait to come back."
-Roman Pietrs